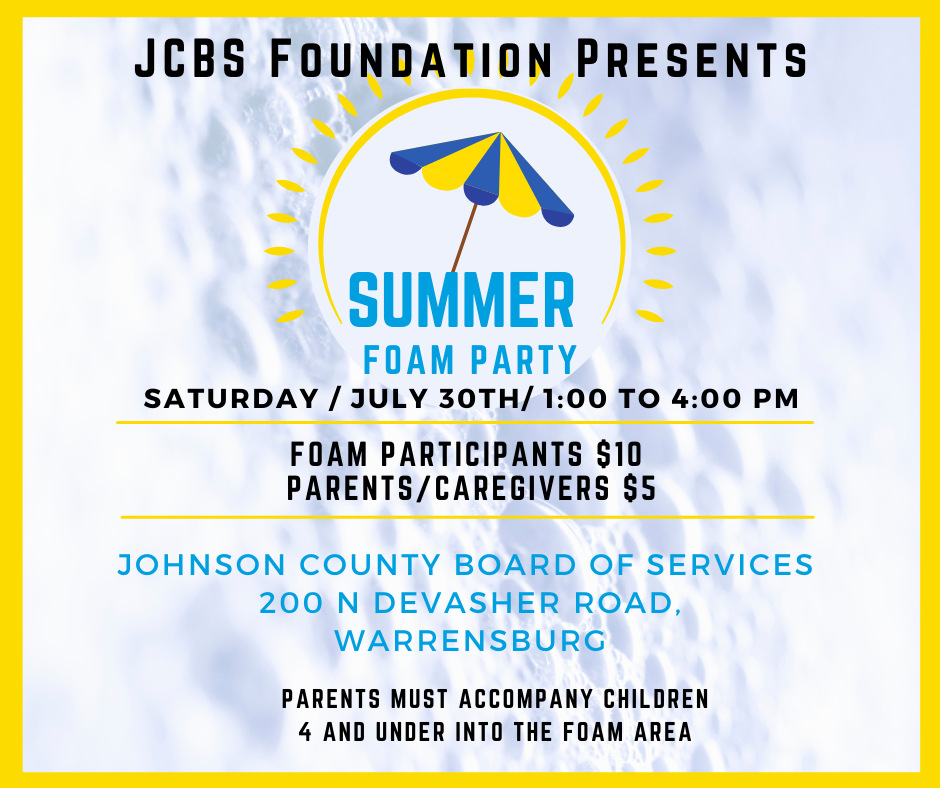 Summer Foam Party 2022
The Johnson County Board of Services Foundation raises awareness and funds for individuals with developmental disabilities in our community.
Thanks to the generosity of people like you, the board has been able to fund items such as medical and adaptive equipment, sensory products, Wonderland Camp attendance, cooking skills kits, and respite for families and caregivers. In 2021, the Foundation has provided financial assistance to 18 individuals served by the Johnson County Board of Services. In total, we have been able to give back nearly $7000 to those individuals and families in need.
Our mission: Supporting People with developmental disabilities through Advocacy, Resources, and Kindness. Help us Be The SPARK for those we serve!
Join us in our 2nd annual foam party. This family fun event is for all ages and abilities! Hang out in our foam area or play on the water slide!$10 per foam participant
$5 per adult or caregiver (if going into the foam area)We take cash or card!
*IMPORTANT – please wear shoes/water shoes into the foam area. The grass does become slippery/soggy. Participants under the age of 4 must have an adult accompany them into the foam area.